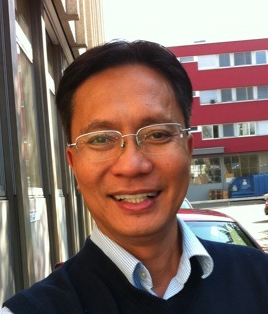 Hung Truong Dinh  – CEO and Senior Solution ArchitectMr. Truong is one of the founders of FIST Inc. (1989). He received a master degree in computer science from University of Berne, Switzerland. His expertise ranges from financial products data modelling, structured products models, the VDF™ (Valor Data Feed) of SIX Telekurs to the Bloomberg feeds. His major IT skills are the designs of applications and physical databases.Born in Vietnam, he has been living in Switzerland for more than 30 years. In 1997 he became a citizen of Dietikon/ZH. He is married, has 5 children and his hobbies are hiking, skiing, travelling and vietnamese cooking.
FIST Inc. currently employs 9 IT professionals in Switzerland, the management team included. While the members of the managment team have specific and additional responsibilities, it is one of our company's guiding principles that they are also involved in the ongoing engineering projects. Often they take the leading role.
Furthermore, FIST is involved in offshore outsourcing cooperations in Vietnam.